May Street Larder offers a fresh take on fun and thoughtful dining, with a focus on seasonal foods and the best local produce Western Australia has to offer. Open for breakfast and lunch, customers enjoy an ever-changing menu with a broad range choices prepared daily.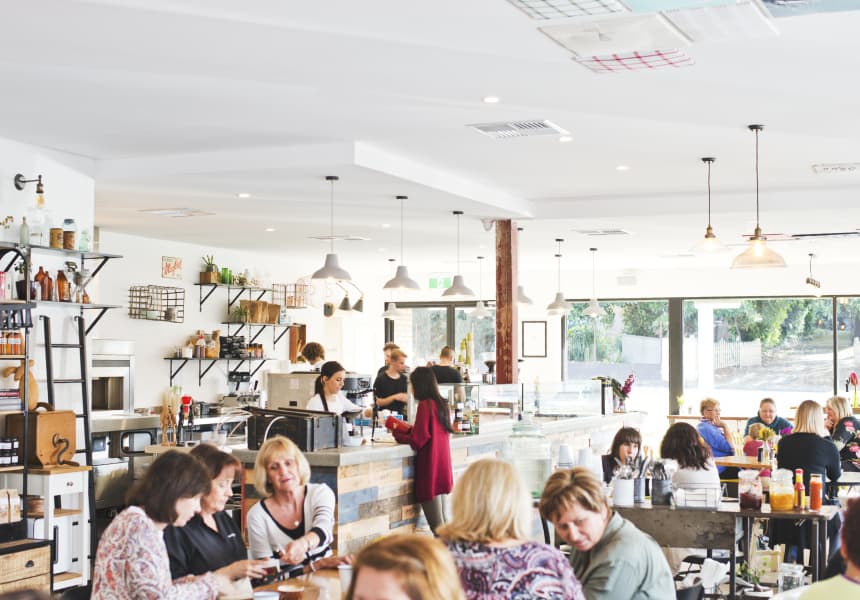 Problem
With a decent seating capacity and popular breakfast shift, hungry and talkative breakfast customers were creating a fair amount of chatter. The louder the cafe became, the more patrons raised their voice.
Solution & Outcome
We installed 17 sheets of 25mm Quietspace ceiling panels, trimmed to 600m lengths and contacted with adhesive directly to the ceiling.
We also installed 50mm panels at 450 wide which were more suited to the front section of the restaurant.
The outcome, in the operators words, was magnificent. Staff and customers were both please with the resulting intimacy of conversation.